From 01/05 to 30/06/2023
From 01/09 to 30/09/2023
From 01/07 to 31/08/2023
LOCATION (Vehicle
+ caravan/tent/camping car)
4€
5.50€
ADULT
4.50€
6.50€
CHILD (2 to 6 years)
3€
4€
CHILD – of 2 years
FREE
FREE
ELECTRICITY (6 amp)
4.20€
4.20€
ANIMAL (Leashed, tattooed, vaccinated)
FREE
2.00€
TOURIST TAX (per night/ per person/18 years and over)
0.22€
0.22€
HIKING - CYCLING - CANOEING PACKAGE (1 person without vehicle on the bivouac area)
5.50€
7€
Why choose our budget campsite?
The advantages of this price-performance ratio
Holidays in the Lot
Our Lot campsite, located on the banks of the Dordogne, offers attractive rates for a dream holiday in the Quercy.
Our low-cost pitches for tents, caravans and motorhomes are located on a well-landscaped and shady site, without mobile homes, on the riverbank at the foot of the cliffs of Gluges-Martel. Rejuvenate in the middle of nature.
A supervised swimming area is located a few metres from our campsite.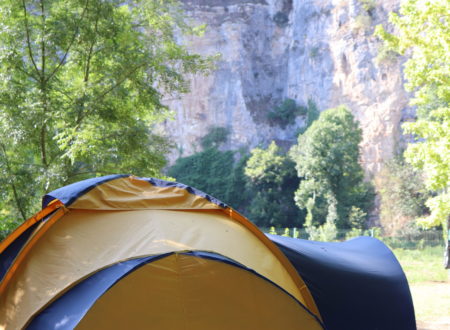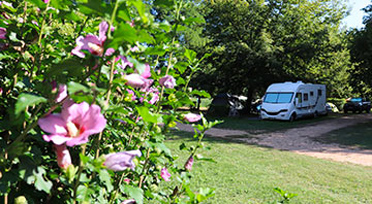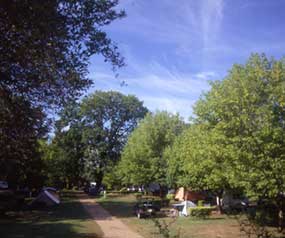 Caravan site Lot at low prices.
Our pleasant campsite in the Lot offers extremely competitive rates while providing you with typical remarkable natural landscapes, on the banks of the Dordogne and a stone's throw from the splendid regional natural park of the Causses du Quercy.
Our low-cost pitches for tents and caravans are located on well landscaped and shaded grounds. Available by the night, caravan sites can accommodate one vehicle in addition to your tent, caravan or motor home. Being at the foot of the cliffs of Gluges and a few metres from a peaceful river, you are in the ideal place to forget your worries and recharge your batteries in the middle of nature. Animals allowed (dogs and cats) on the campsite.
Our campsite welcomes you for comfortable stays at very competitive prices. We offer you pleasant pitches as well as a small grocery shop with basic products, so that you can spend your holidays with complete peace of mind.
Book your next holiday now!
Find us on social networks